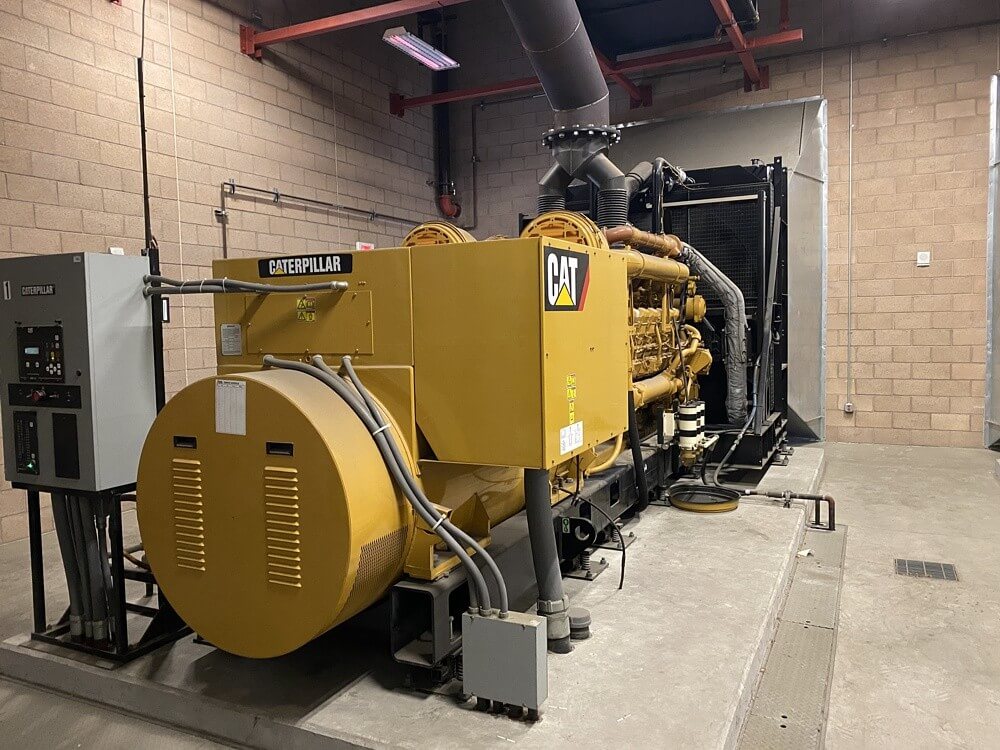 INDUSTRIAL GENERATORS
Here at Fuel Gard, we understand that your business needs reliable power to function at its very best. Providing a complete line of industrial generators, we have a solution to meet the need of any business premises. Having a reliable backup power source to keep your operations moving when there is an unexpected power outage will ensure that you experience minimum disruption to your business and less downtime so you can remain productive.
Keep Your Business Moving      
To ensure that your business never misses a beat, it's crucial that you have access to a power source that you can rely on. Whether you have access to primary power or not, with an industrial generator from Fuel Gard, you can be sure that your business will operate seamlessly. Regardless of what industry your business is in, with the right generator in place, you will have a stable, reliable platform on which to move your business forward.
Protect Your Inventory
If your business deals with refrigerated or frozen produce, an industrial generator will be vital in protecting your inventory from spoiling. Temperature-sensitive inventory is dependent on particular storage that must be reliably powered. If there is an unexpected power outage and you don't have a backup industrial generator installed, you could lose a lot of money. A generator will give you more peace of mind, knowing that if there is ever an issue with power, that your stock will be protected.
Designed For Your Needs
Here at Fuel Gard, we understand that every business premises and the commercial facility are different. We work closely with each and every one of our clients to ensure that we find a backup power solution to meet their needs. Our engineers and designers can help you to create the perfect industrial generator setup for the needs of your operations. With the right industrial generator system in place, you can focus on running your business, safe in the knowledge that your company is safe from main power interruptions.
Generating Continuous Power
While many people might think of industrial generators solely as a backup or emergency power solution, they can also be used as a continuous power source. Depending on where your facility is located, you might not have access to the main power source. In this instance, the best choice is to use an industrial generator set up to power your operations. Whether you power part of your facility, your entire facility, or particular machinery, industrial generators will ensure that your facility is always fully operable.
Create A Productive Working Environment
If you want your team to be as productive and efficient in their roles in your organization as possible, you need to ensure that you provide them with the right environment. Using an industrial generator, you can be sure that your premises will always be well lit, your machinery will be operable and your business will be adequately powered so there are fewer interruptions to your operations. Having a dependable power source will allow your team to work without disruption, enabling them to be more productive and efficient. What's more, with an industrial generator installed, your business will never need to close because of an unexpected power outage, meaning your team won't lose shifts that they rely on to support their families. With a guaranteed paycheck, your team will feel more secure in their positions, improving employee morale to keep your team motivated and your business thriving.
Speak To Fuel Gard About Your Industrial Generator Needs
Whether you need an industrial generator as a backup power source, to keep your machinery running or to power your entire facility, at Fuel Gard, we are here to help. Get in touch with our expert design team today to discuss your particular requirements so we can help you to find a solution that will meet your needs and keep your business fully-powered.