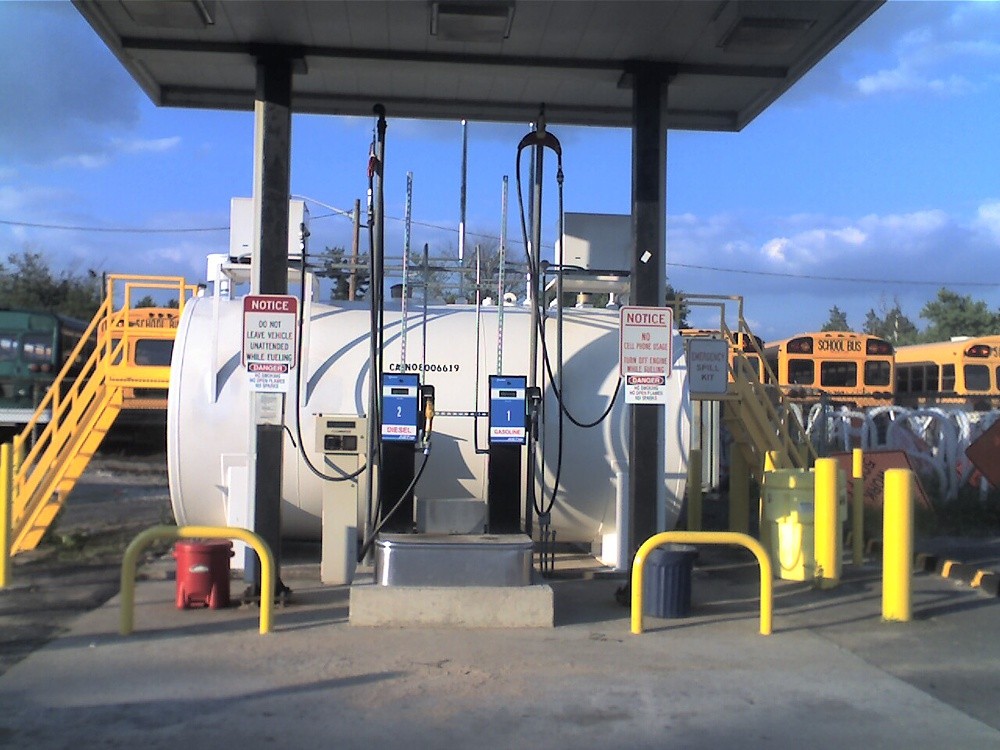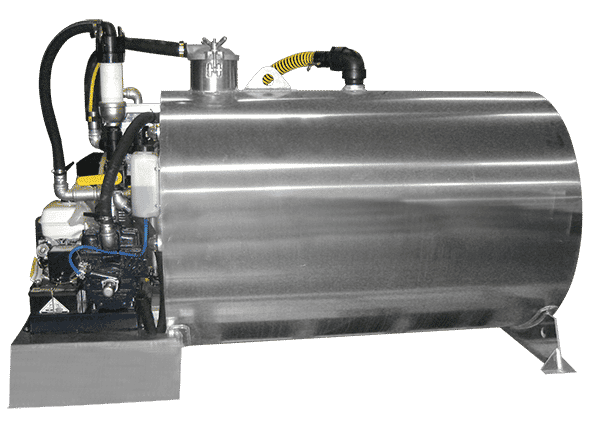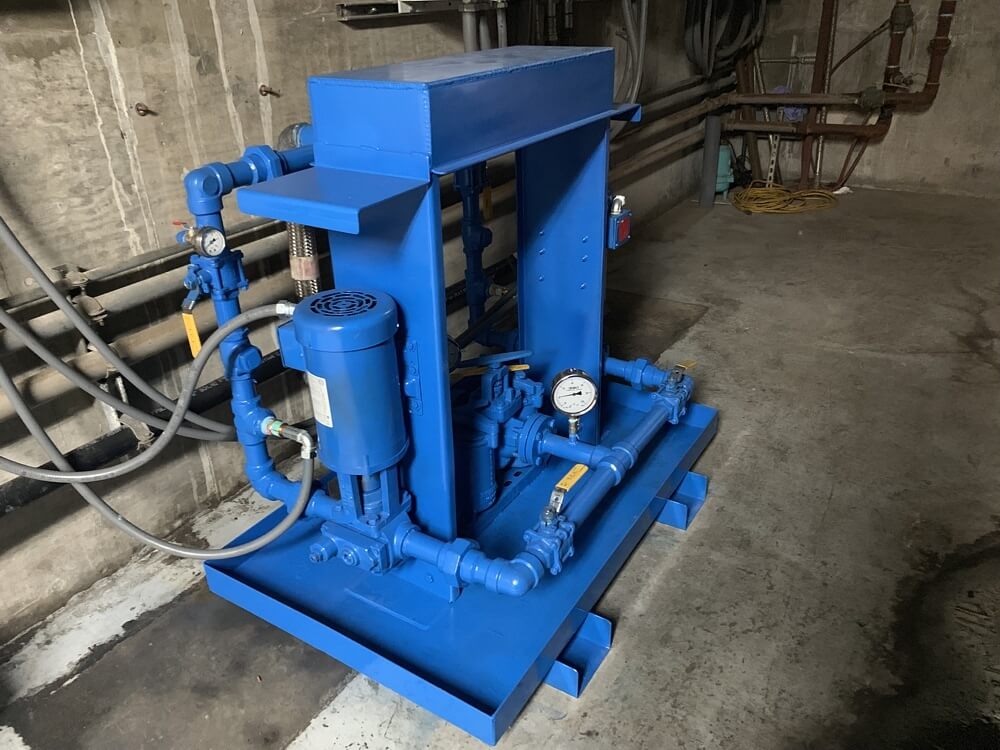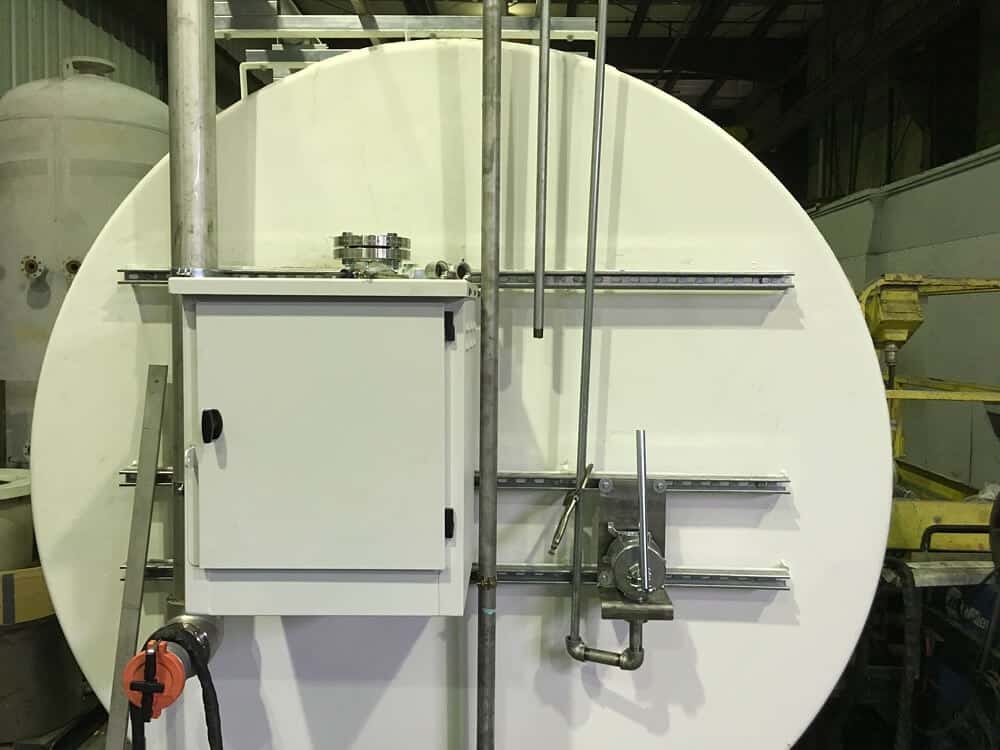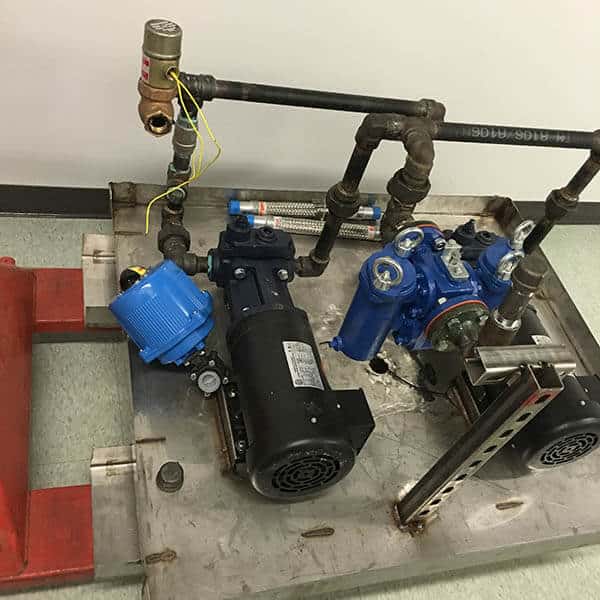 Aluminum Suction Wand
100 to 1000 Gallon Capacities

Electric, Gas and Diesel Engines

Eat and Dry Filtration

25' of 3" 1-piece Vacuum Hose
Stainless Steel Units
ASME Stainless Steel Construction

Stainless Steel Piping

Factory Packaged Units with Electric Motors

Motor size range 25hp - 300hp

Pump size range 76 - 6176 cfm
Optional Enclosures
Spill Containment Floor with X-Grating

PLC Based Controls

Leak Detection

Electric Tank Level

Heated Enclosure

Lighting Package

Explosion Proof

Fire Suppression

Custom Designs
FACTORY PACKAGED VACUUM SYSTEMS
Tank Filling Systems, Packaged Pump Sets and Skid-Mounted Pump Sets provide a complete range of solutions for filling fuel tanks safely and easily, with options such as leak detection and alarms, spill containment, automatic shutoff and lockout, fire-rated shutoff valves and lockable enclosures.
At the heart of all mission critical fuel oil systems is a pump set or transfer pump set as they are referred to. These sets are used to move oil from a large main storage tank to a point of use. (day tank)  Pump sets are found with emergency generators and boilers for mission critical applications.
Our pump sets are designed with the requirements of mission critical applications and are rigorously tested at the factory before shipment.
Pump sets are found in a simplex design where one gear pump is used to move fuel, a duplex design where two full flow pumps are used to move fuel oil and also triplex pumps are used for triple redundancy. In applications where the elevation of the main tank is above the day tank a return pump is used to return fuel back to the main tank when the level of the day tank is above 95% level. The pumps are selected to match the application and are mated to motors as required to match the available power sources and electrical divisions for explosion proof atmospheres. The motor horsepower required is proportional to the desired discharge pressure and vertical head on pump. Our standard sets are offered for 50psi, 100psi, 150psi with higher pressure sets custom designed for the application. The pump set will develop the discharge pressure based on the downstream restrictions and the elevation differences.
Pump sets will typically include inlet strainers to protect the pumps and are either duplex or simplex with 60 mesh filtration media. The pump operation is monitored by suction as well as discharge pressure gauges. A optional flow switch is used to monitor flow and to select the backup pump if no flow is detected after a set time delay in the PLC. A leak sensor in the base pan is used to monitor for leaks at the pump set and will lock out motor control circuit if leak is detected.  Each pump is provided with a pressure relief valve in case of downstream restrictions, which are available in external (recommended) and internal designs.
System can be controlled from very simple motor starter/relay based design platform to highly integrated PLC based control package with touch screen interface. Each pump is provided with an ability to be turned off for service, turned on for manual operation, or turned to automatic mode where the control system will monitor and control the pumps. Automatic "lead lag" programming is used for automatic switching of the lead pump with each call for operation. The control package can include a group of control panels which can communicate over a network, allowing the pump set controller to "talk" to other pieces of fuel oil equipment. Network switches are used to transfer system data to the "Building Automation System" for overall monitoring. We currently have a iPhone application which allows remote access from anywhere in the world.
Day tank applications control the pump set via preset level switches installed in the day tank. These switches include a 50% "pump on" level and a 90%  "pump off" level to control the filling of the tank.   Float switch levels are set at 10% critical low, 25% low level, 50% normal min pump on, 90% normal max pump off and 95% high level return pump activation. Tank levels can be digital with optional probe to transmit level in gallons to the control panel.